IAFF Headlines
Current news directly from IAFF locals, councils, and state/province associations in the US and Canada.
Lt. Menard Wake and Funeral Info
11/16/19 - IAFF Somerville Fire Local 76
Local 76 has provided a bus for those wishing to attend the funeral services. Meet at Dilboy Field no later than 0815 as the bus will be headed for Worcester at 0830. The bus will depart Worcester for Dilboy Field at 1400.
2019 Election Poll Hours
11/15/19 - Denver Firefighters Local 858
There has been some confusion regarding when the Election Polls are open and closed at the Local 858 Office. . The Polls will be open Monday through Thursday from 8:00 am until 3:00 pm.  The Polls will be closed on Thursday, November 28th, for Thanksgiving.  The Polls will also be closed from 12:00 pm until 1:00 pm for lunch.
WORCESTER LODD ARRANGEMENTS
11/15/19 - Cambridge Fire Fighters
Brothers and Sisters, Please see the information below for the upcoming Worcester LODD Arrangements. Please note, there will be no transportaion provided by Local 30.
CHILDREN'S FUND FOR FALLEN BROTHER MENARD (WFD)
11/15/19 - Cambridge Fire Fighters
Donations are now being accepted through @THE_PFFM 100% goes directly to Lt. Jason Menard's family Donations can be made at PFFMFoundation.
Friday Update 11-15-19
11/15/19 - IAFF Local 1014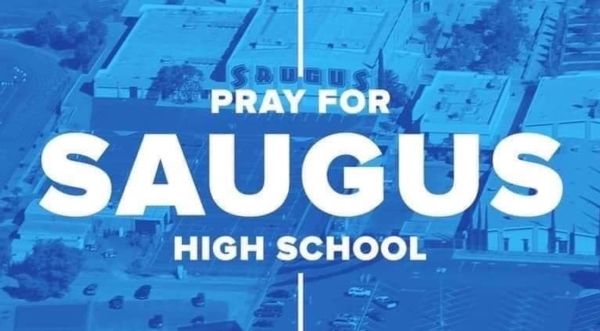 LODD Worcester Local 1009; Lt Jason Menard
11/14/19 - IAFF Local 739
LODD Worcester Local 1009: Lieutenant Jason Menard Calling hours for Lt. Jason Menard will be held on Sunday November 17, 2019 from 3 to 7 PM at Mercadante Funeral Home on Plantation Street in Worcester. A funeral service will be held on Monday November 18, 2019 at 11 AM at St. John's Catholic Church on Temple Street in Worcester.
Funeral Services for Lt. Jason Menard
11/14/19 - UPFFA
Funeral Services for Lt. Jason Menard   Services will be held 11 a.m. Monday at St. John's Roman Catholic Church, 44 Temple St. Calling hours will be from 3 to 7 p.m. Sunday at the Mercadante Funeral Home and Chapel, 370 Plantation St.
Tough Fire On Ravenwood
11/14/19 - Norwalk Professional Firefighters
At 8:46 PM on November, 2nd 2019, members of Local 830 were dispatched to 9 Ravenwood Drive for reports of a house on fire. Upon arrival, Car 2 reported a heavily involved residential structure. Due to the are being the small section of Norwalk without hydrants, Command requested a tanker from New Cannan to respond.
Show your support
11/14/19 - PFFNH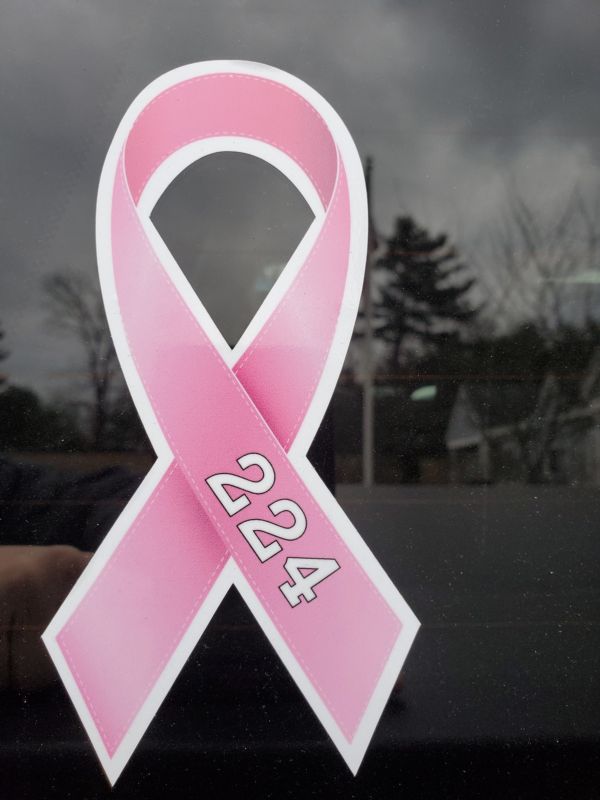 Salem L-2892 is aking to show your support by buying t-shirts and vehicle decals to raise money for a member battling cancer. The shirts are $20 each and decals are $5 available at Salem Central Fire Station, 152 Main St. 100% of the money goes to the member as she battles this disease.
Worcester Fire Local 1009 - LODD Lt. Jason Menard
11/13/19 - IAFF Local 1009
Worcester Local1009  LODD   Lt. Jason Menard Local 1009 regrets to announce the Line of Duty Death of Lt Jason Menard, Ladder Company 5. Arrangements are incomplete a and will be posted when finalized.
2020 Legislative Agenda
11/12/19 - IAFF Local 42
Leadership from Greater Kansas City Fire Fighters IAFF Local 42 and KC Chief Officers IAFF Local 3808 met with Governor Mike Parson to discuss issues facing Missouri Fire Fighters in the 2020 Legislative Session.
2020 BFIT CHALLENGE
11/12/19 - Cambridge Fire Fighters
Brothers and Sisters, Please see the information below about the 2020 BFIT Challenge. Any member interested in joining the Local 30 team, please contact Executive Board Member FF Mike Dwyer (978-375-4096). More event and registration information is available in the attached pdf.
INFORMATIONAL POST
11/12/19 - IAFF Local 1403
Retired Lt. Brian Gagnon has asked Local 1403 to send out information to his brothers and sisters about a natural minor wound and burn care product he has developed. Brian is trying to get exposure for his product and has offered 200 free samples to members of Local 1403 for them to try it and give him feedback. If interested intrying it out please contact Brian aloemaxx123@gmail.
Christmas Party December 14, 2019
11/12/19 - IAFF Local F283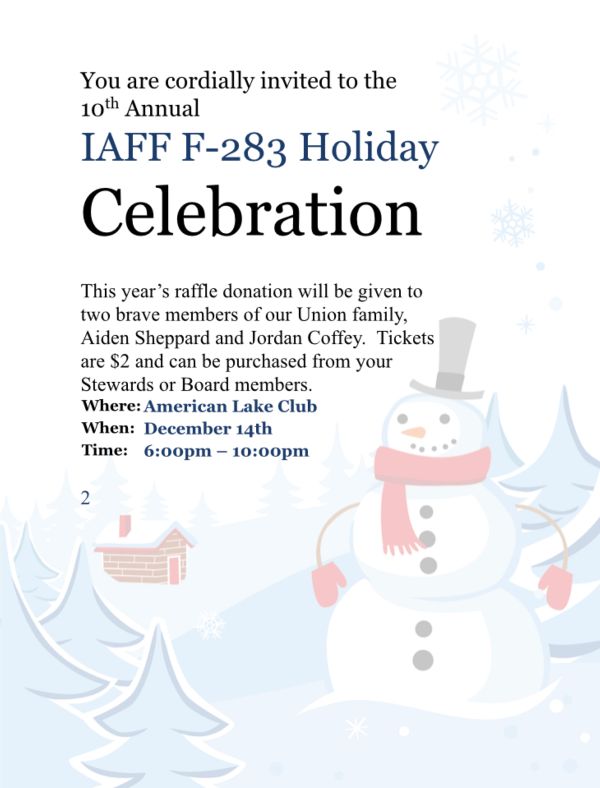 Don't forget about your annual Christmas Party at the American Lake Conference Center on Dec 14, 2019. Doors open at 6pm, it's a (345) day.
Retired Lt. George Turner
11/12/19 - IAFF Local 1403
Metro-Dade Firefighters regret to announce Retired Lt. George Turner passed away on November 11, 2019. George was hired on 7-26-76 and retired 6-30-03. May he Rest in Peace.
Heroes and Howl-i-days
11/12/19 - Toy Program
Join SF Firefighters Toy Program at our favorite Doggy Day Club for an amazing event where you can bring your dog, take photos with Santa, get some treats and make a child's holiday brighter! Doggy Style Day Club invites you and you favorite do to join us on Dec 1st, 2019 for a fun filled event.
Monday Moring Headlines November 11, 2019
11/11/19 - Denver Firefighters Local 858
Thank you to all of our Denver Firefighter Veterans that have chosen to continue there career on the fire department. We honor and express our gratitude to you for serving in our military and protecting our freedom. - Remember, our Union Offices will be closed today and will resume regular hours on Tuesday.
Happy Veterans Day
11/11/19 - IAFF Local 739
Happy Veterans Day Lynn Local 739 is wishing a Happy Veterans Day to all active and retired members who have and continue to serve. To Veterans everywhere, we say Thank You for your sacrifice and your service.
2019 OFFICER ELECTIONS
11/10/19 - Albuquerque Area Fire Fighters
2019 OFFICER ELECTION *THIS VOTE WILL INCLUDE BYLAW CHANGES AND A DUES INCREASE BALLOT MEASURE SPECIFICALLY FOR THE MEMBERSHIP ASSISTANCE FUND BYLAW CHANGES TO INCLUDE THE DUES INCREASE CAN BE VIEWED IN THE MEMBERS-ONLY SECTION AT IAFF244.
Rapp St. Car into a Building
11/08/19 - South Metro Firefighters IAFF LOCAL 2086
At 1:21 p.m. on Wednesday November, 8th Local members responded to reports of a car into a a building in the 5700 block of S. Rapp St. in downtown Littleton. When the call came in there were also reports of people standing on the roof of the structure waiting for help because the car was blocking their exit path.
Fire Foundation Apparel Sales
11/08/19 - IAFF Local 21
2019 - 2020 Hockey Schedule
11/08/19 - IAFF Local 21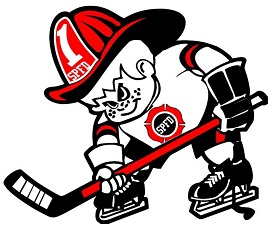 The 2019 - 2020 Hockey schedule has been posted to the L-21 website.
Friday Update 11-8-19
11/08/19 - IAFF Local 1014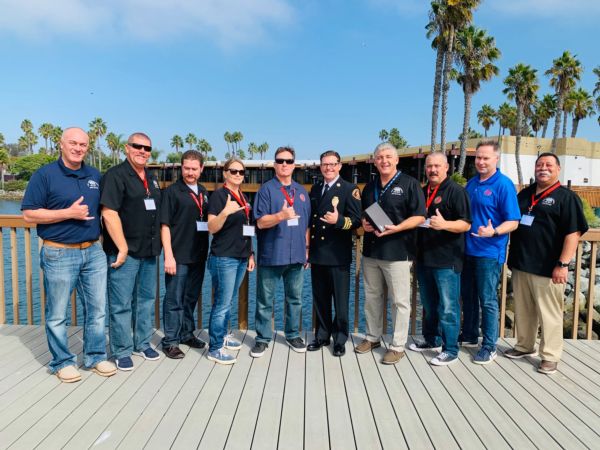 Burnaby Firefighters Breakfast supporting Angel Toy Drive 2019
11/07/19 - IAFF 323
Please RSVP today at: firefightersbreakfast2019.eventbrite.
Winter Blaze - Firefighters Ball
11/07/19 - IAFF Local 31
Save the date for the 2020 Winter Blaze - Tacoma Firefighters Ball, Saturday, March 21, at the Emerald Queen Casino's new facility. We hope you will join us for an evening of food, dancing, and live entertainment Kentucky Derby style to benefit The Goodtimes Project.  It truly will be an event to remember.
30 in 30 Raffle
11/06/19 - IAFF Local 51
30 - 30 El Paso Firefighter Cancer Fund Daily Raffle WINNERS: 1. Carlo Salazar 2. Xavier Romero 3. Bobby Jones 4. Patsy Razo
ACTIVE MEMBERS - VSP VISION ENROLLMENT INFO FOR 2020 COVERAGE
11/06/19 - Detroit Fire Fighters Association
Madam Mayor: Brosnan wins Livonia's top spot by razor-thin margin
11/06/19 - IAFF Local 1164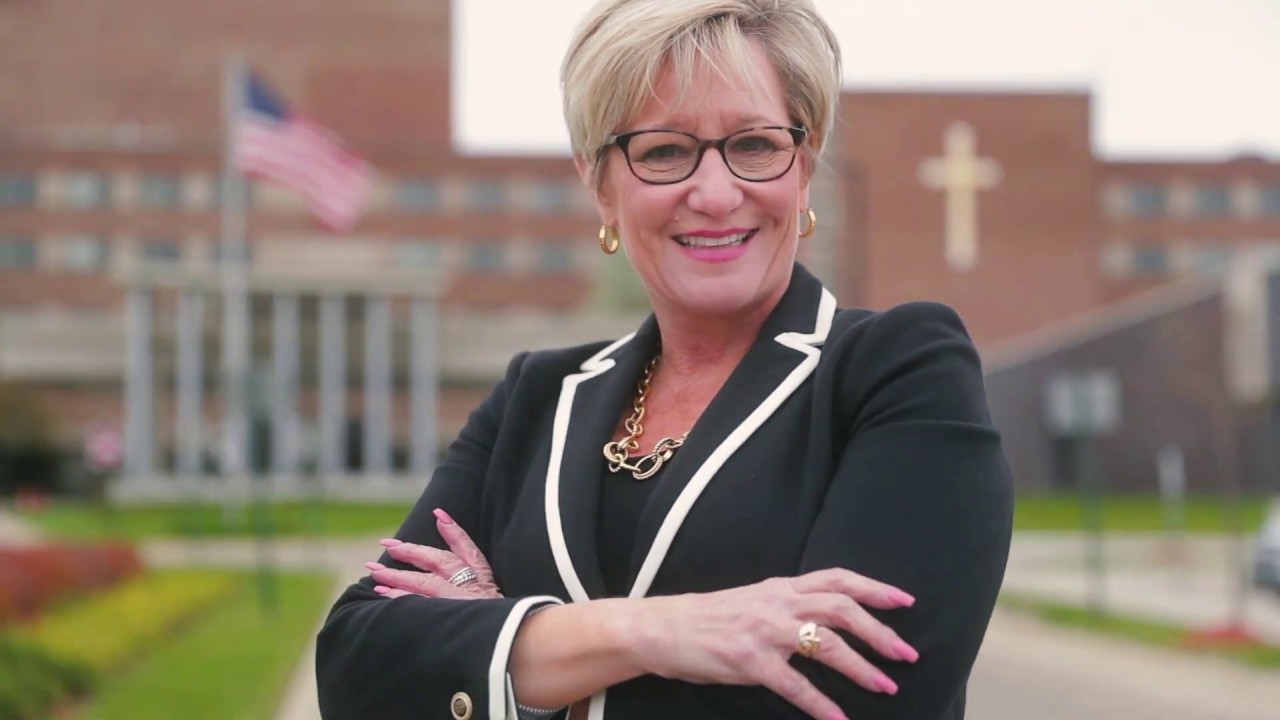 It appears Maureen Miller Brosnan will become the first female mayor of Livonia. Brosnan edged out her opponent, Laura Toy, with 12,230 votes. Toy fell just short with 12,066 votes, a difference of 164 votes. The mayor serves a four-year term and currently makes $125,000 annually. She'll succeed current mayor Dennis Wright, who opted not to run for reelection this year.
Charity Giving Campaign
11/05/19 - IAFF Local 21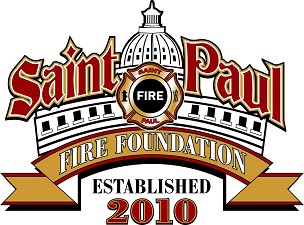 Brothers and Sisters, The St. Paul Charitable Giving campaign closes this Wednesday, Nov 6! One of the charities you can support is the St. Paul Fire Foundation and is an easy way to contribute to a cause that benefits you and your brothers and sisters directly. You can choose to make a one-time contribution using a paper form or go online to www.ipledgeonline.
Foxwood Ct. Structure Fire
11/05/19 - South Metro Firefighters IAFF LOCAL 2086
On Tuesday, November 5th, Local members responded to a town home fire with a report of someone trapped on Foxwood Court in Parker. Upon arrival smoke was visible and members from Medic 41 went inside for search, rescue and fire control. They used a water extinguisher to control the flames and worked with Tower 45 to conduct searches inside.
Cedar Street Structure Fire
11/05/19 - South Metro Firefighters IAFF LOCAL 2086
During the evening on Saturday, November 2, 2019, Local members responded to a house fire in the 5400 block of South Cedar Street in Littleton. When members arrived, they observed flames coming from a second-floor window of the split-level home. Members conducted a transitional attack to darken down the fire before moving inside the structure to fully extinguish it.
November 2019 General Membership Meetings
11/05/19 - International Association of Firefighters

Our next quarterly general membership meetings will take place on Tuesday, November 12th and Wednesday, November 13th at The Cabin on Route 33 in Freehold. Both meetings will takle place in the back room behind the fireplace and will start at 1700 sharp. Please make every effort to attend. See you there.
Passing of Phyllis A. Ward, Mother of Captain Thomas Ward
11/05/19 - International Association of Firefighters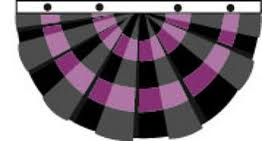 Local F-147 regrets to announce the passing of Phyllis A. Ward, mother of Captain Tommy Ward. Mrs. Ward passed at the age of 84 on November 1st at CentraState Medical Center in Freehold. Mrs. Ward was a postal clerk for the Adelphia Post Office for over 30 years and was a part of the Ladies Auxiliary at the Adelphia Fire Station for over 70 years.
MDA Boot Camp
11/05/19 - IAFF 1826
To all Local 1826 Members, Please see attachment containing information on this event, 2020 IAFF/MDA Boot Camp-January 9th & 10th, 2020 at Embassy Suites in Orlando. * Local 1826 will only provide travel cost for our MDA Coordinator.* MDA provides the room and meals, if you would like to attend travel would be your responsibility.
2020 Ball Tickets and Rooms now available
11/04/19 - Denver Firefighters Local 858
Hello all members, Tickets and rooms for the 2020 ball are now available to purchase.  The ball is being held Saturday February 22nd, and rooms are available February 21st-23rd. To purchase tickets simply call the union office or go to iaff858.org and visit the online store.  A link for hotel rooms is below.
Voting 2019
11/04/19 - IAFF Local 51
Election Day is November 5, 2019 Need to know where to vote?  Issues on the ballot: State Income Tax City of El Paso Public Safety Bond
NLFD Trains With New Equipment
11/03/19 - New London Fire Fighters
The NLFD has used funds from a grant to purchase new rescue equipment. This Arizona vortex is a bipod-tripod that allows for great flexibility during rescue operations.
MDA Fill The Boot Wild Game
11/01/19 - IAFF Local 21
Local 21 Brothers and Sisters, We have been invited by the Minnesota Wild to fundraise for the MDA at the November 21st game at Excel Energy Center vs. the Colorado Avalanche.   This is an opportunity for 10 individuals to Fill the Boot and then enjoy the Wild game.
Primary sets up showdown for Livonia's first female mayor
11/01/19 - IAFF Local 1164
Thousands of voters went to the polls around Livonia on Aug. 6. After people cast their ballots, the mayoral race was narrowed down to Maureen Miller Brosnan and Laura Toy while the city council race went from a 12-person race to an eight-person one. Toy, the current city council president, led the mayoral field with 7,400 votes and Brosnan followed with 6,124.
2019 Santa Express Signup is on left side of homepage
11/01/19 - IAFF Local 1426
If you would like to enroll for the 2019 Santa Express please click on the Santa Express Enrollment Tab on the left side of our home page.
IAFF Local 21 City Council Endorsements
10/31/19 - IAFF Local 21
Protect us, so we can protect you St. Paul Firefighters Local 21 has endorsed the following candidates for re-election to the St. Paul City Council. Ward 1. Dai Thao Ward 2. Rebecca Noecker Ward 3. Chris Tolbert Ward 4. Mitra Jalali Nelson Ward 5. Amy Brendmoen Ward 7.
Friday Update 11-1-19
10/31/19 - IAFF Local 1014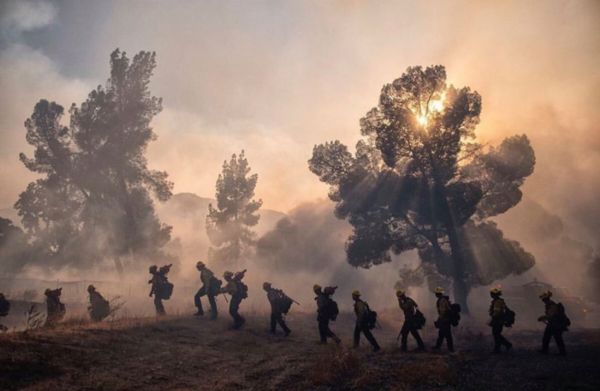 IAFF Local 244 Christmas Party
10/30/19 - Albuquerque Area Fire Fighters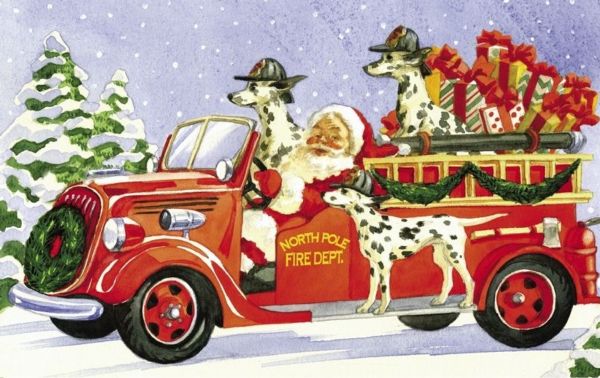 Get your tickets for the IAFF Local 244 Christmas Party!  We will celebrate Christmas and honor our members for Firefighter of the Year (City & County) and Outstanding Leadership on Friday December 13, 2019 at Hyatt Regency Downtown Albuquerque. Tickets are $25.
THANK YOU TO ALL OUR MEMBERS!
10/30/19 - IAFF Local 1014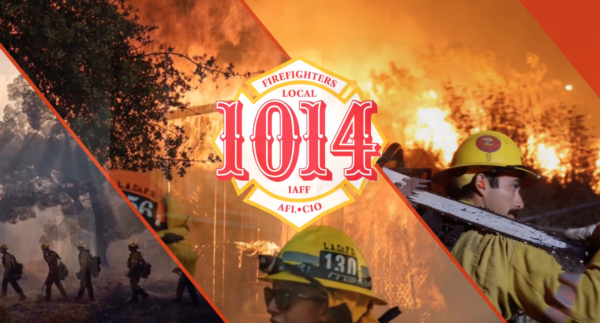 DONATIONS MADE AT THE MEMORIAL GLADE DEDICATED TO VICTIMS AFTER 9/11
10/29/19 - Lets Fire Cancer
"YOUR" two latest donations were made on October 15, 2019 at the 9/11 Memorial in New York City at the "MEMORIAL GLADE" The Memorial Glade is dedicated to those whose actions in our time of need led to their injury, sickness and death.
Greenville Firefighters offering to install free smoke alarm batteries for Borough Residents
10/27/19 - Greenville Professional Firefighters
It's that time of year again! Change Your Clock, Change Your Batteries™! Every fall, Energizer and Greenville Firefighters work to remind people of the simple, life-saving habit of changing the batteries in smoke alarms and carbon monoxide alarms when setting the clocks back for daylight saving time. Three minutes.
Meadow Bridge Way Structure Fire
10/27/19 - South Metro Firefighters IAFF LOCAL 2086
At 12:17 a.m. on Sunday October 27th, Local members responded to a house fire at 12471 Meadow Bridge Way in Parker. When members arrived, they found one side of the home engulfed with flames and melting the siding on the neighbor's house. The exterior fire was quickly darkened down and flames were found extending through the attic space.